A perfect set of clothes really can't be without jewelry. To get the best high fashion set, let's go with nhando to find 5 Most beautiful jewelry accessories for every girl!
1. Necklace Familiar jewelry accessories
Referring to necklaces, you will not be too surprised, because this is a very familiar jewelry accessory. But not many girls will know that necklaces will help you become more impressive and fashionable.
A necklace is not just a piece of jewelry, but it can also express the fashion sense of the person who wears it. In addition to simple patterns, you can choose pearl necklaces, metal necklaces to go to the party which is also very impressive. More specifically, you can choose patterns with meaningful faces for you such as heart shape, clover, star, your name, or the name of a special person …
A little tip is to try mixing small chains with different lengths? Surely, you will be surprised by what it brings. Impressive and extremely stylish is what you will feel when wearing this jewelry accessory model.
2. Rings
Always known as the "darling" of the famous fashionista, the rings that seem like nothing fussy are the highlight for such an impressive set of clothes.
If you like the sophisticated and luxurious, it will be hard to ignore the stone face rings or pearls, diamonds … However, simple rings are enough for you to enjoy. For girls with personality, mix more rings with different sizes.
When wearing a ring on your pinky finger, you should choose simple and a little sharp designs because it is a symbol of love. Besides, each finger has a very interesting meaning so you can rely on that to choose your ring type.
3. Bracelets
Bracelets also do not show "inferior" to rings or necklaces because it is also extremely loved and chosen by many girls. Not only is the sense of feng shui, but it is also a fashion jewelry accessory.
The bracelet styles are extremely diverse, so the girls can freely choose according to their preferences and the set of clothes they are wearing. In addition to the familiar necklace designs, nowadays bracelets have many different styles of variations.
More specifically, this jewelry accessory can please feminine girls and also makes many individual and dynamic girls love. If you want to be light, you can choose thin and small strings. However, to add an impressive part, you should choose the large bracelets.
4. Earrings
Surely there will be a lot of girls who will be surprised without the earrings on this list. This is a "guts" item for every girl.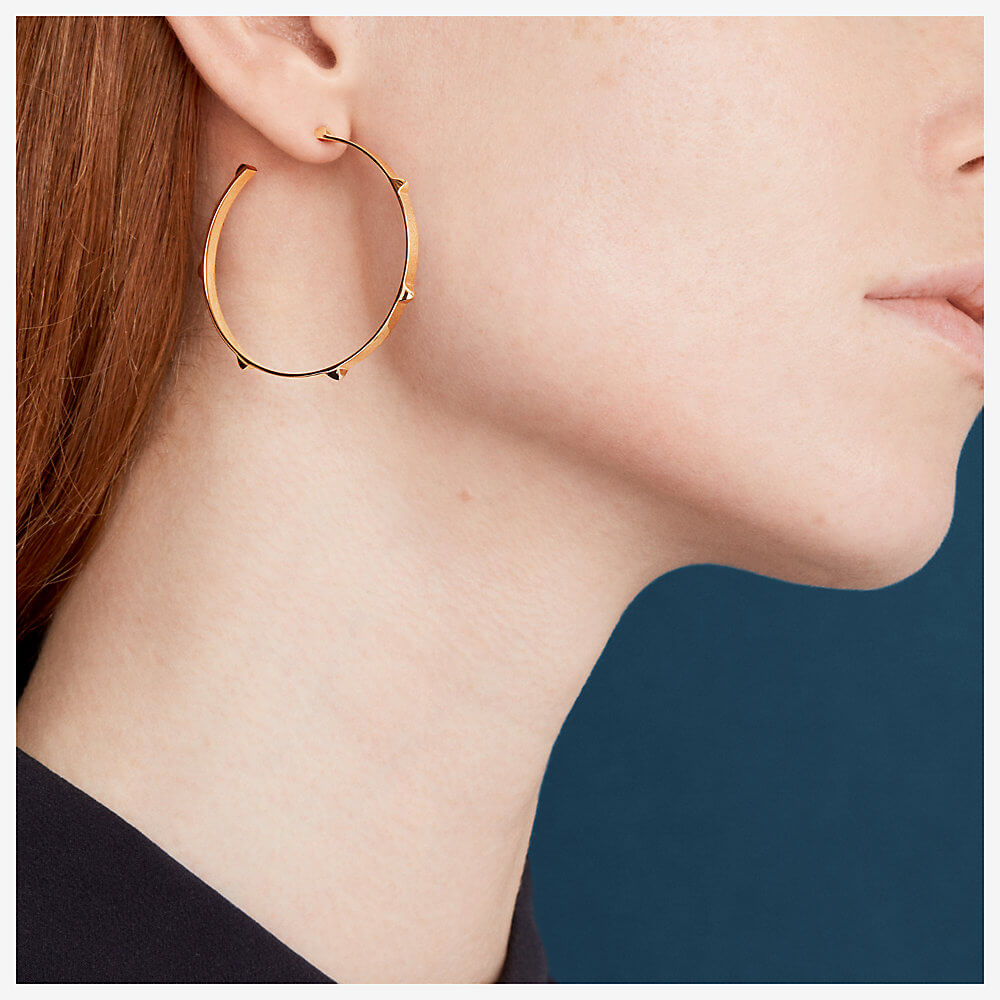 Pearl, stone, or lace earrings are always the top choices for women who love gentle style. Besides, simple and small, beautiful hand-cut styles are also very popular.
 5. Brooches
Brooches are an excellent way to accessorize yourself and to add that final touch that will complete your look. It is important to make the right choice, though, and with hundreds of designs on offer, it may seem to be a daunting task.