3 Ways To Wear Scarf!: IN YOUR HAIR 
With all the zoom and FaceTime calls that we are on nowadays, we're enjoying wearing scarves tied up as headbands in our hair, they're allowing us to get away with unwashed hair and showcase our personal style during video calls!
The trick to getting the statement headband look is to use a large square sized scarf, somewhere between 28-35″. That will ensure you get the bulkier look! If this is too much for you,
AS A BELT
In order to achieve this look, you will need either a square or rectangular sized scarf over 30″ in length. Coordinate your favorite printed scarf with a solid top or sweater and voila!
ON YOUR BAG
There's nothing quite like personalizing a classic Chanel 2.55 double flap bag with your favorite scarf tied in a bow! You can get this look with any sized square scarf but remember the bigger the scarf, the bigger the bow will be.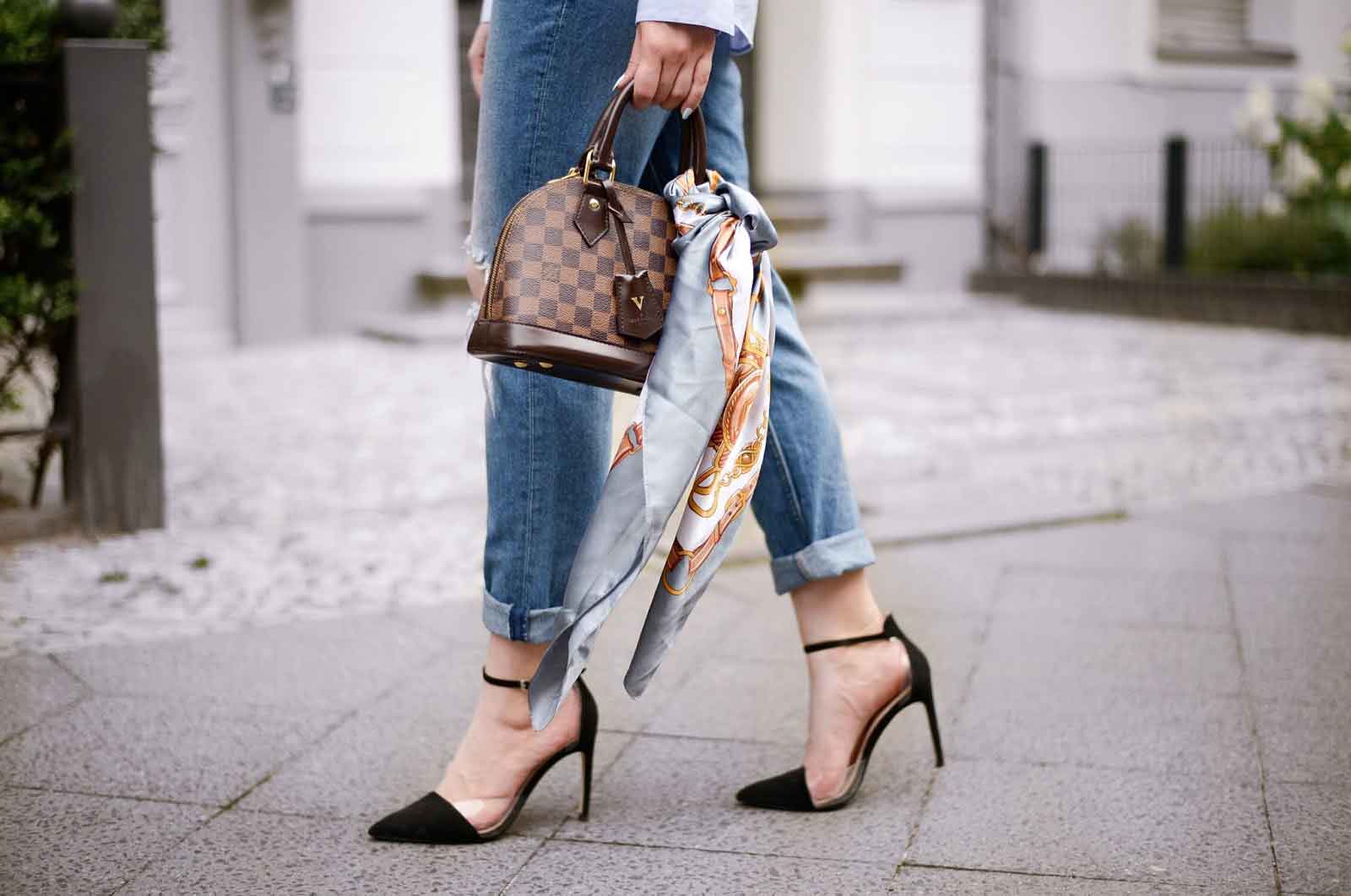 You may also like: