Fabric Flower Seed: Silk And Pearl
Elegant Fusion: Silk Flower Brooches with Pearl Pin
Fabric flower brooches adorned with pearl pins exude a timeless and sophisticated allure. These exquisite accessories combine the delicate beauty of fabric blooms with the lustrous elegance of pearls. The result is a harmonious blend of textures and styles, ideal for adding a touch of opulence to any ensemble.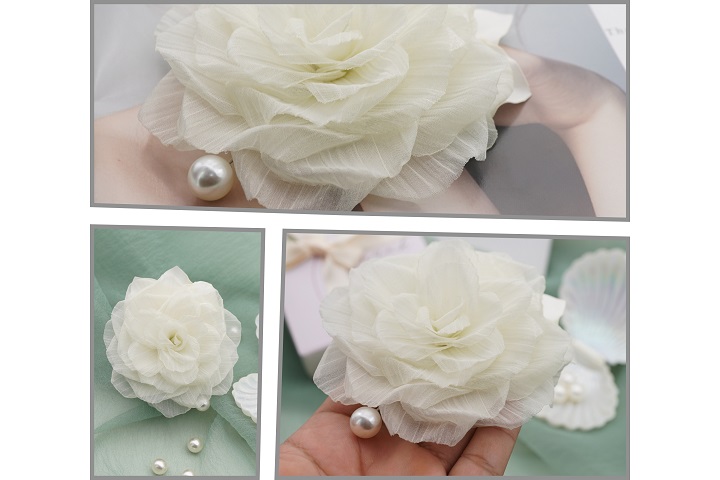 Timeless Sophistication: The Allure of Pearl-Adorned Silk Flower
Pearl pins not only enhance the aesthetic appeal of fabric flower brooches but also lend a sense of classic refinement. The combination of these two elements offers a versatile accessory suitable for both formal occasions and everyday wear. Whether you choose a single striking pearl or a cluster of smaller ones, the pearl-accented fabric flower brooch is a symbol of grace, making a bold statement while retaining an air of understated charm.
These brooches are not just a fashion statement; they also serve as a timeless symbol of craftsmanship and creativity. Whether you pin one onto your lapel, dress, or bag, a fabric flower brooch can instantly elevate your style and give a unique twist to your look. Whether you're attending a formal event or simply want to add a pop of color to your everyday attire, a fabric flower brooch is a versatile and delightful choice.
Elevate your style effortlessly with fabric flower brooches. Pin them on lapels, scarves, dresses, and handbags for a touch of elegance, or create unique hair accessories and personalized gifts. Certainly, here are five creative ways to use fabric flower brooch with pearl pin:

1. Lapel Accent: Pin a fabric flower brooch to the lapel of your blazer, jacket, or coat to add a stylish and eye-catching detail to your outerwear.
2. Hair Accessory: Transform your fabric flower brooch into a hairpin or hair clip, allowing you to wear it as an elegant and unique hair accessory.
3. Handbag Adornment: Decorate your handbag or purse by attaching the fabric flower brooch, giving it a personalized and trendy touch.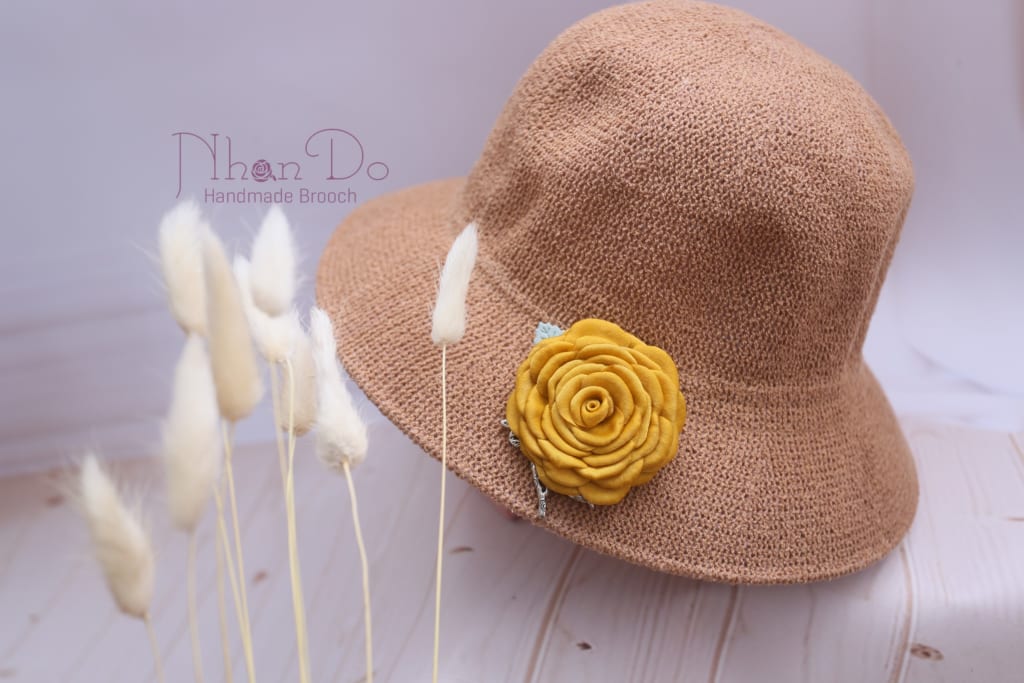 4. Hat Decoration: Enhance the appearance of your hat by attaching a fabric flower brooch to the band or crown, adding a touch of elegance and personal style.
5. Handmade Gift Idea: Crafted with love, fabric flower brooches make charming handmade gifts. Their versatile use and personal touch make them perfect for adding a unique flair to special occasions.
Please come to our store for more designs: