Brooches have been making their way back in vogue of late, but not everyone knows exactly how a brooch can fit into their jewellery collection. Since wear brooches are tipped to one of the foremost jewellery trends in 2019, we thought we'd broach the subject by giving you a little insight into what brooches are, what to consider when buying a brooch and how they can be worn so you're ready to jump on board with the latest brooch trend sweeping the world of fashion.
What Are Brooches?
Brooches are decorative accessories that you can wear on almost any item of clothing for an extra stylish finishing touch. Most often attached with a rotating pin clasp, brooches were once used to hold clothing together, but nowadays most people wear a brooch simply as a decorative accessory.
How To Wear A Brooch
Brooches are one of the most versatile jewellery pieces in your collection, so don't limit yourself when it comes to how to wear a brooch. Try your brooch in a number of places to decide how best to showcase it without overpowering your overall look.
Wear Brooches With a Dress

Depending on the size of your brooch and the shape of your dress, you can pin a brooch:
to your chest on either side
beneath your bust
on your waistline
on the 'v' of the neckline
Wear Brooches With a Blouse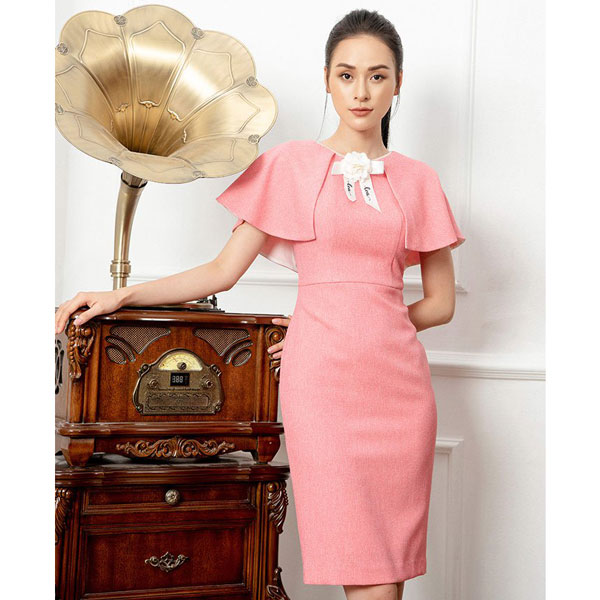 Many choose to pin a brooch to either side of the chest when wearing a blouse, but for a more on-trend vintage look, we recommend pinning the brooch to the middle of your collar where the buttons join
Wear Brooches With a Jacket
The most popular place to wear a brooch on a jacket is the lapel, and really it's the only place it looks nice! However, that's not to say that you can't get experimental by wearing more than one brooch or pin at a time for a quirky look
Wear Brooches With Jeans
An unusual choice of placement but one that's no less effective, why not consider pinning your brooch to the front pocket of your jeans? They can be placed on the back pocket too, but be careful if you plan on sitting down!
Wear Brooches With a Skirt
Create a belt-buckle effect by placing a large brooch at the top of your skirt in the middle – the larger the brooch the better the effect
Wear Brooches With Knitwear
Scarves, hats and gloves are fantastic accessories in themselves, but you can make them stand out that little bit more by choosing to combine them with a brooch. Pin a brooch to the cuff of your gloves, the side of your hat or nestled in your scarf for a cosy yet glamorous look
Wear Brooches In Your Hair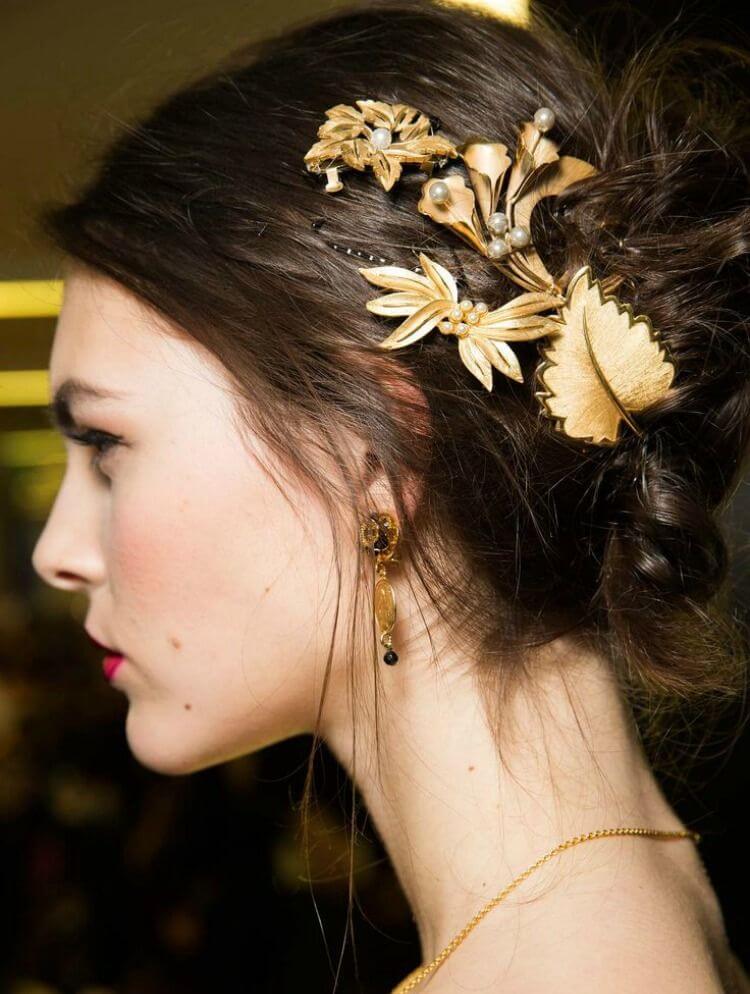 Upstyle your ponytail by pinning a brooch to your hair tie – or if you're planning on wearing your hair down, why not add a brooch to a hairband instead?
Wear Brooches With Accessories
Your handbag is a blank canvas on which you can let your imagination run wild. Pin a single glamorous brooch to a small handbag or clutch, or add several brooches scattered across a larger bag for added personality
Wear Brooches With Shoes
Another unusual brooch placement that you may not have considered before, shoes and boots can be given an instant boost with the addition of a brooch. Consider pinning a brooch to the tongue of a pair of shoes or the side of a pair of boots for a bejewelled footwear effect that's sure to elevate your look – can't find a brooch you think will suit your footwear? Try our collection of shoe clips as an alternative.
You may also like:

This is 5 Reasons why I Love Brooches
6 Creative Ways To Wear A Brooch
Remind Ask Yourself 3 Questions Before Buying a Gift for Someone
6 Best Reasons to Give Handmade Gifts