4 tips to create eye-catching for your simple shirts
T-shirts, shirts or suits, do you already know the rules of renewing these very basic shirts?
T-shirts, shirts, suits/blazers went around like a boring dance for a lady. No one denies the elegance and simplicity that these items bring, but if you go around forever with a "chorus", it will indeed be very boring and lack of creativity. Why do you have to stick yourself in that chorus without thinking about it, you can completely renew and convey your personality into it?
Wear jewelry/silk scarf
Jewelry (necklace, earrings …) or silk scarf is the easiest way to refresh the familiar T-shirt, shirt or blazer to stand out and catch your eye. Large or slender layered collars, or gently tied silk scarves to the neck, all have their charms, and each represents the ladies' individuality.
Combine with outstanding pants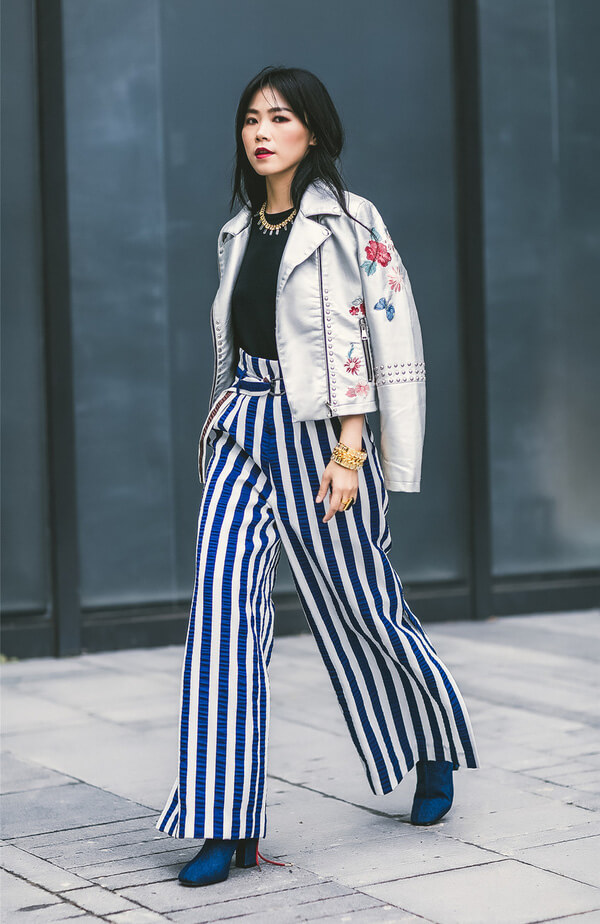 Here, for the 3 basic shirts, we suggest you combine them with outstanding bands with bright colors or trendy designs. They can be patterned plain pants or simply a Capri shorts with eye-catching colors.
Create accents on the chest
In addition to creating accents with accessories, each shirt has different ways of creating accents on the sexy chest. You can accentuate your simple shirt with brooch accessories, brooch accessories, a shirt can be a little daring, open the low buttons slightly open the chest or slightly open the lace layer of the bra.
Create fancy highlights
Did you know that fashionistas always have very flexible coordination tips, and even 3 very basic items (plain T-shirts, shirts or suits) can be completely modified all new.
The days of the week are the time for you to spend on newer "breaking points", the T-shirt instead of just mixing with the ring accessories, you can roll up the hem of your sleeves which is also very stylish and interesting.
As for the shirt, change the discreet look of this shirt by putting the flap on or just sticking the button on. What about the very elegant vest? You do not need to wear a shirt or a T-shirt inside, simply wear a buttoned vest and reveal a thin bra, just that you have more than enough charm, charisma and stand out in meals. weekend party.