Brooches Improve Your Style
Brooches has been a familiar accessory from ancient times to the present day, thought this accessory was outdated with the years, but on the contrary, it is growing and changing continuously over the years.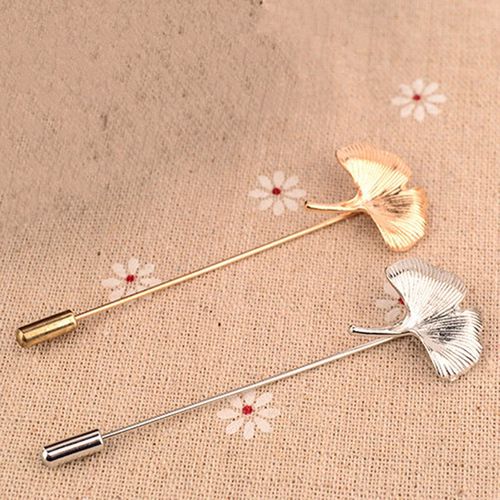 Brooches has been used to fasten scarves or other clothing items since the Middle Ages. The presence of this accessory is often associated with the royal family or the wealthy. Brooches are designed with sophisticated handcrafted stitches to let women make their costumes.
Just a simple brooch is enough to make you have a significant change in style. Your appearance and personal style will be polished up even a little by placing this accessory on your outfit such as a coat, coat,….
When you wear a dress or a top with a bow tie, you can put on a small brooch that is the knot of the bow. You can also refresh an old t-shirt with a simple look by attaching two or three brooches on it.
With a simple evening gown, attaching a lovely brooch, flower or butterfly, also makes the dress more unique and elegant.
No outfit doesn't look good with a brooch on it, every outfit becomes more attractive thanks to the pretty little brooch.
Besides, the beauty of the brooch is that they are extremely versatile. You can wear them in your hair. In addition to being used for clothes, brooch can also be used on hair. You can use them as sparkling hairpins.
Some good ideas to change your hairstyle in just a few minutes include a bun into a loose bun, with a brooch on it; or attach a shirt brooch to a hairband or bow tie.
If you prefer to put a scarf over your head, you can also attach a brooch to one side of the towel. Last but not least, do not be shy to be devastated and creative with the brooch. Break up and create your unique look.