How To Choose Right Brooches For You?
The shirt is an accessory that many girls choose to mix with office outfits. This article, Nhando Handmade will reveal a number of ways to choose a shirt suitable for each outfit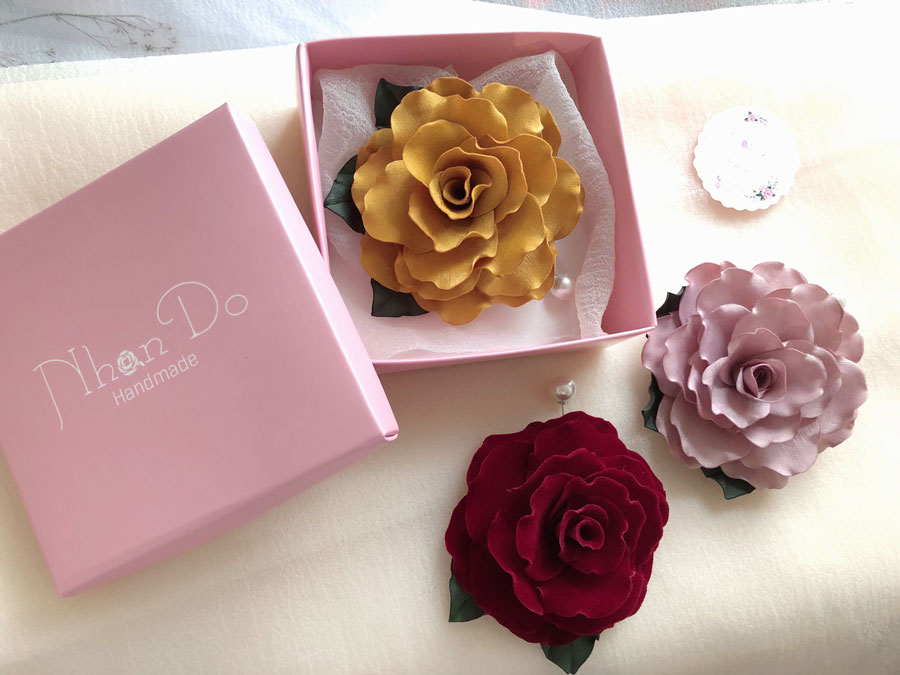 Chain Brooch
The types of double chain bras are often suitable for strong, personality outfits. These types of brooch usually have a fairly simple design that you can use every day.
As for the brooch with a little more meticulous design, it is often used in more formal situations such as seminars, lectures, company parties, commendations, … shirt collar or upper lapel + vest pocket
Brooch without chain:
These types of brooch are often designed to be very simple and are often used by women to combine with everyday outfits. This type is often used to attach to the collar of a shirt or to put on one side of the shirt.
Brooch lapel
This is a luxurious brooch with many diverse models, made from different materials such as: artificial stone, artificial pearl,…. Its highlight is a shiny or nostalgic surface that adds a touch of elegance to your neckline. You can also break the way when strapping across the top of the shirt collar. This can be used for any occasion or everyday.
Single-piece brooch:
This type is usually designed with a small and beautiful accent on the lapel of the vest to give you an elegance and lightness. Some are big and trendy designs.
With skirts and dresses, you can still perfectly combine with beautiful female brooch.
Some shirt brooch can also be used for hair to create a unique, new for our girls.
Some of the more stylish girls even use brooches to attach to their bags to look more stylish. Or even more alternative is to attach the shirt to the fabric bracelets and wear it like a pretty bracelet.